Being self employed has plenty of upsides but it is also necessary to get very organised, very quickly! You soon discover that you need to be able to wear 'all the hats' – admin, marketing, web design, customer service, accounting, creating, social media, sales, time management…. the list does go on! I am not a naturally organised person at all.
I have a very busy brain which is easily distracted, but having a digital way to organise myself is a godsend.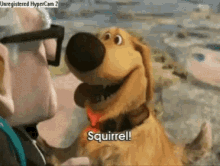 I have tried the physical bullet journals and planners but it just didn't work for me and I'd only find myself using them for a few weeks and then I would forget about them. I also found that they were more often than not, in a different part of the house when I needed them. Something digital made more sense when I always have my phone on me. That said, I actually do most of my business shenanigans on my desktop, I'm not a fan of doing it on my phone at all, but for jotting down an idea… it's perfect!
I used to use Trello to organise my to-do lists, and then after that I moved to Airtable which was good too but it had its limitations and I felt like I wasn't really getting the most out of it.
I then was recommended Notion.so by a friend and I haven't looked back! I've even paid for the most basic pricing (personal plan pro – $4 a month) so I could have unlimited image uploads to it. You can use it for free if you don't need/want to use this feature for more than 5mb. There are also lots of ready made templates to help you get started as it is a bit of a learning curve when you first join! At least it took me a couple of weeks to get into the groove of using it!
I've been using it for about 3-4 months now I think it is nearly faultless as a tool. I don't think I could ever really stretch its capabilities, but for what I need, it's the perfect filing system and keeps me on track (most of the time!).
I made myself a year planner as my basic Notion page that I will go to every day (and if I have an idea pop into my head away from the studio, I just add that via the app on my phone) and I'm going to share my layout with you! It's not the prettiest, and I'm sure it can be improved upon, but it is working really well for me. You can use this template for your own Notion page if you want and you can copy it HERE.
It's free to use and I'm not getting paid to tell you about this, I absolutely love it so I want everyone else to enjoy it too!
For those of you out there who find organising your weekly tasks etc difficult, this really could help. Having everything laid out over the next few months is relaxing for me, rather than just jumping from one thing to another (like I did years ago) without any real long term idea of where it would go!
I may return to the organisation subject in future with how I go about making my year plan and keeping that on track.