 Welcome!
Mysterious Corner is a place for you to view behind the scenes of a working artist's studio and become part of the creative process and gain insight into future projects and world building. Immerse yourself in a magical world filled with whimsical folklore, fantasy and legend.
Your membership gives you instant access to painting processes and techniques, tools, and insight into the creation of the enchanted world of Strangehollow and much more! I share things here that I do not share anywhere else. I usually have one big project on the go during any given year with some side quests along the way.
ABOUT ME
I grew up in a haunted house on top of a hill, near to an ancient neolithic barrow called 'The Fairy's Toote' which has a history of strange happenings. It is perhaps no surprise then, that I ended up completely enamoured with all things folklore.
My passion as an artist is to try to capture that feeling that I had when I truly believed in fairies and magic, and when monsters really did live under my bed. I want to continue to create worlds that don't exist that will hopefully inspire adults and children alike. The nostalgia of that magical place that only existed in my imagination is what I want to capture and this is where I will be able to share it all with you!
Watercolour
Watercolour is a magical medium as it has taught me patience and the ability to 'go with the flow'. I am an impulsive person and dedicating myself to watercolours has helped me learn how to plan ahead better! I also love the fact that you could paint the same image twice and it would look and feel completely different because of the nature of the medium.
Beasts
You might have noticed that I have a great love of creatures of all kinds. I grew up surrounded with animals and I'm a big fan of nature documentaries. A lot of my inspiration comes from the natural world as well as folk tales. Being able to bring life to a new creature brings me great pleasure, it's like meeting a new pet for the first time and learning its personality.
Fables
One of my biggest sources of inspiration comes from prose. Hearing incredible stories of heroic deeds, mysterious creatures and wise old crones immediately places an image of what they are like in my mind. Often it can be just a name that sparks an idea. My all time favourite tale is that of Beowulf, one that I intend to illustrate and write in future.
HOW DOES IT WORK?
When you become a member, you gain access the posts page. This is where all the content lives and where you will find all posts I have made since February 2021!
There is a menu to take you to different types of posts (video, art process, desktop backgrounds etc) and every time I make a post you will be notified via email with the link to the latest content. I post about once a week on average and you can cancel your membership at any time.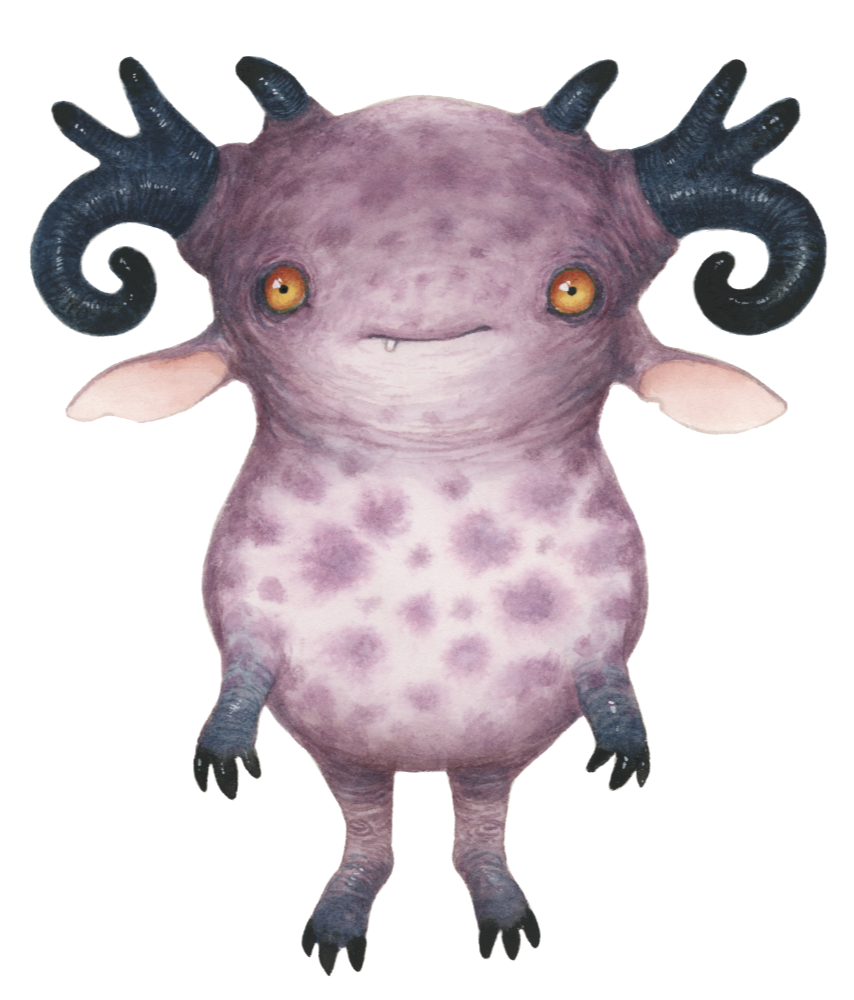 Select your membership level
(Dollar amounts are approximate)
Original Art Commission Tier
Please be aware that postage & the £6 Whimsy tier is worked into this price
I personally really enjoy being a member, the content is very diverse. From behind the scenes of the artworks, with sketches, to the final pieces and also the whole progress about the artbooks she makes. I also learned a lot thanks to the articles about how Emily made her Kickstarter and every other step she takes in her career. I am glad to support such a wonderful artist!
Watching Emily's art journey is so inspirational! From little snippets of delight, to magical creatures and enchanting tales, to information about her creative process and the realities of being an artist and business woman. I always look forward to her posts, and have learned a lot from her over the years.
I've loved being part of Emily's community of patrons! Her art is incredible and she's a wonderful communicator, so fun and engaging, more dedicated to her audience than many others. The community of patrons Emily has gathered are all lovely too. Will be following any new venture of hers eagerly and joyfully!
I've been a member of Emily's since right after she did her first Kickstarter. That's how I found out about her wonderful work and then next thing you know I'm a Patron! It's hard to describe how much joy Emily's art gives me. It exudes positive energy – even the art that's more on the dark side. 🙂 I love being able to see what's going on "behind the scenes". Not being an artist myself, I'm glad I get to live vicariously through her and the lovely community of patrons she has.
This membership gives you exclusive access to my ongoing creation of the world of Strangehollow. You will get to see how I continue to develop the world and even get to name creatures in it occasionally! I am currently working on the third book – Seas Of Strangehollow
Frequently Asked Questions
WHY BECOME A MEMBER?
Chances are if you are here you are already familiar with my work. By becoming a member, not only do you get glorious exclusive treats for your eyeballs, but your support will allow me to continue to create more books, paintings and stories in future! 
WHEN DO I GET BILLED?
You are billed immediately when you sign up for my membership and then monthly (or annually, depending on which you choose) on the same date you joined. 
is it easy to cancel my membership?
Yes! You can cancel your membership at any time, you are not tied into a contract. Please be aware though if you are on the £65 tier and cancel before your 3 month cycle is up, you do not get the painting described. Depending on when you cancel at that tier I will be able to send you something smaller and less detailed.
DO YOU DO TUTORIALS?
Not in the typical sense no. My membership is not designed as a 'how to', it is purely a peek into how I work. However, I do share the stages of making a painting from sketches, ideas and inspiration right to the finished piece. I don't share the complete process of every painting I work on just occasional ones. 
Can i commission you to paint something for me if I am not a member?
No, at the moment I do not offer commissions outside of this membership. 
WHAT PAYMENTS DO YOU ACCEPT?
I accept credit card and PayPal
How do I see the content I have signed up for?
Firstly make sure that you are logged in to your membership, then you can navigate to all areas of the site, and see all of it via 'POSTS' in the menu at the top of this page.
Is this like Patreon?
Yes! The only difference is that there is no middleman. I built this site and run it on my own. I answer any and all queries myself and fix any issues that might arise. It's built on WordPress which is an incredibly well known web building platform. 
why did you leave Patreon?
It just so happens I wrote a blog post about this very thing! You can read it here: Why I Left Patreon.
CAN I UPGRADE/DOWNGRADE MY MEMBERSHIP?
Yes! This is easy. Just go to your account page when you are signed in, click on 'Subscriptions' and then 'Change Plan' and that will give you a little dropdown box to upgrade or downgrade. If you are at the £6 tier and you up to £10, £50 or £65 you will not be charged extra, it will take into account the £6 you have already paid. Likewise if you want to reduce your membership from £10 to £2 then you will not be charged twice.
WHAT IS THE SECRET SHOP?
The secret shop is separate to my main shop online. This is where I post original artwork for members to access before I add them to my public shop www.emilyhare.co.uk. There will also be occasional prints which are reduced in price because of minor imperfections and any items that are exclusive to members.
Hi folks! A big thank you to Sandra for the fun prompt for her commission for this cycle! I had so much fun painting this little guy! I made a timelapse of the process of this guy - normally I won't do Timelapse's as they really do take up so much time (and I have to...
FREE SHIPPING AND SKETCHBOOK PDF
When you join my newsletter! Get 28 pages from my sketchbook Artpothecary. 
Not ready to become a member? I post about my latest projects, blog posts and general studio shenanigans.